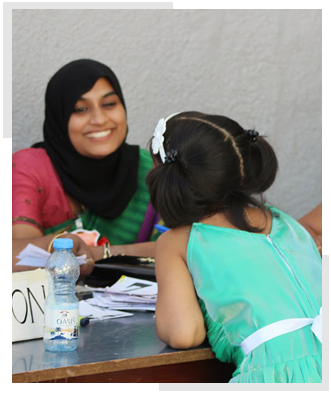 The Kerala Wing of Indian Social Club, a unique organization in the socio-cultural scenario of Sultanate of Oman, was founded on 20th January 2001.
The existing system prior to this was neither fulfilling the aspirations nor representing the interests of the common Pravasi Keralites residing in Oman. The need for an organization which should provide succor to the common pravasis and reflect the cultural heritage of Malayalis was felt by a group of progressive minded individuals. The breakthrough came by the end of 2000 and the first official meeting was held on 20 January 2001. The Organization was inaugurated by the Gandharva of Indian music, Dr. K J Yesudas on 29th January 2001, by reciting the most famous verses of legendary social reformer, Shree Narayana Guru, 'Oru Jathi, Oru Matham, Oru Dhaivam Manushyanu' meaning One Caste, One Religion, One God for Man. Since then, we have lived up to this manthra, upholding the true secular traditions of Kerala.
Ever since the inception, we have been very alert in responding to various cultural needs of the Kerala pravasi community in Oman and active in finding solutions to numerous problems faced by them. The Kerala wing has thousands of dedicated workers spread all over Oman. The Kerala wing by the very style of functioning is different from any other organization in the Middle East. All programmes are carefully conceived and created to meet the Malayalee state of mind. With a highly motivated group of individuals at the helm of affairs, the wing has already created history in its programmes and activities. Be it the Keralotsavam which attracts over fifty thousand people, or the sports meets which get regular praises from the local and international sports authorities, or the numerous humanitarian activities with which thousands are benefited, the Kerala Wing has come a long way in a short span of time. We know we have miles and miles to go. It has been the dedication of our 'activists' and generous support of our well wishers which has placed us at the forefront. We dedicate this website to all such sympathizers and well wishers.